UBA Foundation Donated 748 Literature Books to four (4) schools in Freetown to mark the Celebration of African Child Day 2021
UBA Foundation Donated 748 Literature Books to four (4) schools in Freetown to mark the Celebration of African Child Day 2021
June 16th every year is marked as the International Day of the African Child, this year, UBA Sierra Leone through the UBA Foundation commemorated the day by donating 17 Cartons of literature books titled 'Fine Boys' written by Eghosa Imasuen a Nigerian writer.
The theme for this year's Day of the African Child "30 years after the adoption of the Charter: accelerate the implementation of Agenda 2040 for an Africa fit for children". The African Committee of Experts on the Rights and Welfare of the Child established under Article 32 and 33 of the African Charter on the Rights and Welfare of the Child selected this theme for the commemoration of the Day of the African Child 2021.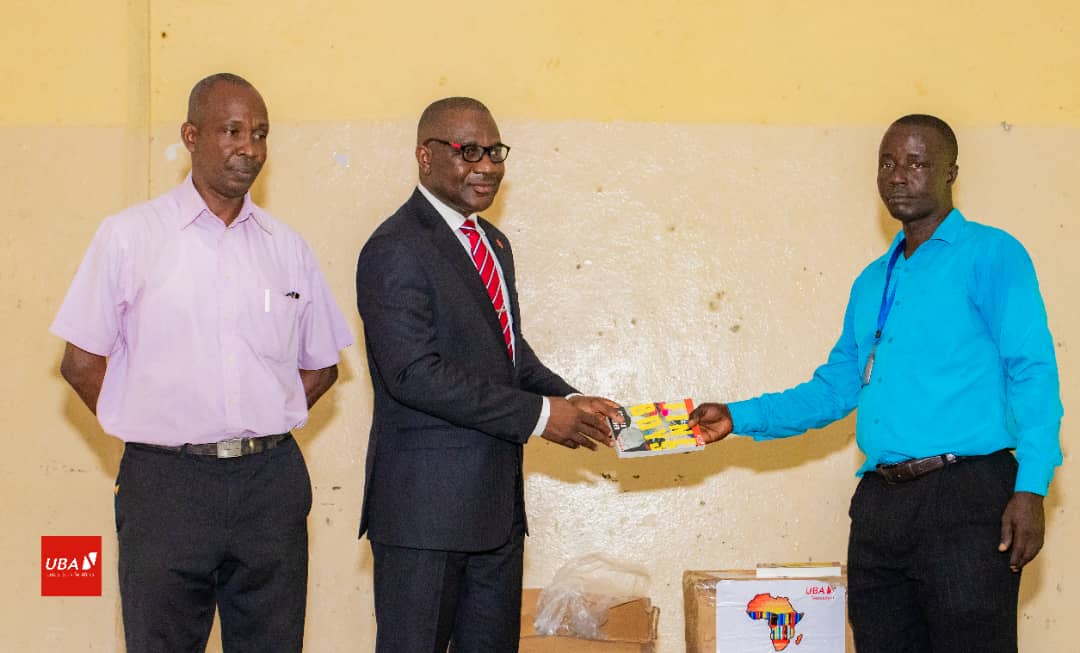 In Sierra Leone, a total of four (4) schools in Freetown benefitted from the donation which includes: St. Edwards Senior Secondary School Kingtom, The Government Rokel Senior Secondary School, The Kingtom Secondary School, and the British International School at Hill Cut, Hill Station in Freetown.
The donations were made on behalf of the UBA Foundation by the MD/CEO UBA Sierra Leone Usman Isiaka, and the Executive Director UBA Sierra Leone Mohamed Samoura in the different schools.
The Africa Child's Day shed light on the importance of quality education for African children, drawing reference from the young students in Soweto, South Africa, who through a peaceful protest for their right to good and quality education lost their lives. The uprising which took place on June 16, 1976, made history and set a new trajectory for African education today. 
UBA Foundation, which is the Corporate Social Responsibility (CSR) arm of UBA Group, launched the Read Africa Initiative project to revive the culture of reading among African children, and to further strengthen the quality of education across Africa and the 20 African countries where the bank operates.
The symbolic ceremony was held at the beneficiary schools' assembly. The MD/CEO UBA Sierra Leone MR. Usman Isiaka and Executive Director Mr. Mohamed Samoura whom to the amazement of the pupils read excerpts from the literature books. Pupils from the various schools both boys and girls also eloquently and with excitement read a paragraph each from the books donated.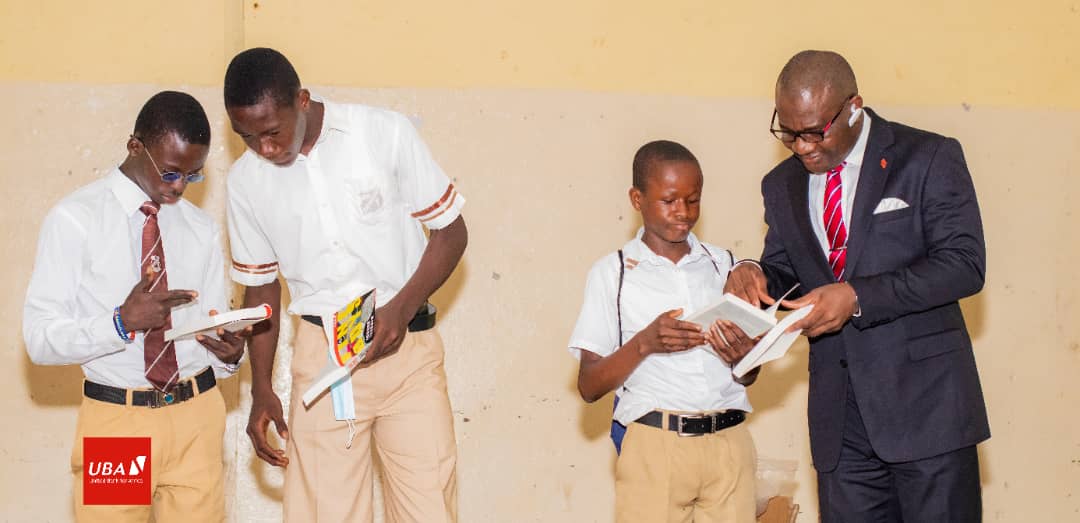 Principals and headteachers at the respective schools were elated.
Receiving this bounteous donation, they tendered their profound appreciations to UBA Foundation, acknowledging that it is a timely gesture, one that falls in line with the goal of the government of Sierra Leone, under the Human capital development agenda of His Excellency Julius Maada Bio, to provide quality education for every child in Sierra Leone.
A total of 748 pieces of books were donated to an estimate of over 6000 pupils across the 4 schools.
Members of the media provided full press coverage of the events.