UBA SIERRA LEONE CONCLUDES 3rd EDITION OF THE UBA FOUNDATION NATIONAL ESSAY COMPETITION (NEC)
UBA SIERRA LEONE CONCLUDES 3rd EDITION OF THE UBA FOUNDATION NATIONAL ESSAY COMPETITION (NEC)
On Saturday 7th January 2023, UBA Sierra Leone through the UBA Foundation in collaboration with the Ministry of Basic and Senior Secondary Education (MBSSE) hosted the 3rd Edition of the NEC Finals. The NEC final was held at the UBA Head Office training room with live Facebook coverage through the Bank official Facebook page.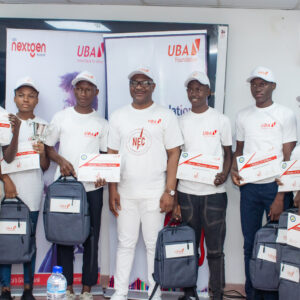 The 2022 NEC 12 finalists were asked to write on the topic 'The Role Played by Various Stakeholders in Improving Financial Inclusion in Sierra Leone' in front of the judges in forty-five (45) minutes. This was part of the essay process to select the best three winners among the 12 finalists. Assessing their respective works, were five distinguished judges drawn from top public tertiary institutions in the country. These judges are Doctors and Professors in English, Literature and Mass Communication. The scripts were graded using the following as guide: organization, expression, content and mechanical accuracies. 
The National Essay Competition (NEC) is a UBA Foundation Initiative that was initiated in 2011 as part of the Foundation's drive to improve access to education for the under-privileged across Africa. The MD/CEO of UBA Sierra Leone said that the UBA Foundation National Essay Competition offers an opportunity for pupils in examination classes to strengthen their critical thinking, civics, and other skillsets relevant for their growth. 
The MD/CEO announced the winners and presented the gifts, certificates, dummy cheques and trophies to them. The top 12 candidates each received a laptop, school bag, branded UBA items, Certificate of participation and the top three winners received trophies that will be a legacy for them to cherish.
The winners are as follow:
1st Position: Jared Augustus Sankoh-Hughes, 16Years, Sierra Leone Grammar School- NLe 50,000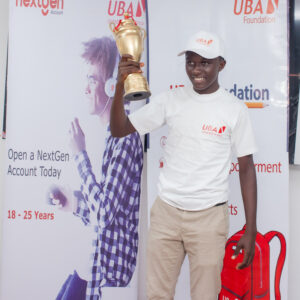 2nd Position: Ngozi Faith Imade, 16 Years, Annie Walsh Memorial School- NLe 30,000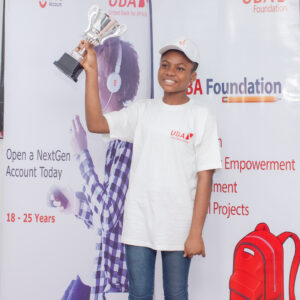 3rd Position: Daniel Obot, 15 Years, Sierra Leone Grammar School- NLe 20,000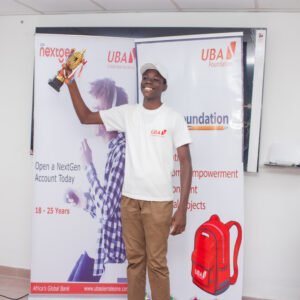 Congratulations to the 3 winners and the 12 finalists.